Dairy Farming in Israel
Study tour for KCC Farmers, Kenya
Group A June 14-21, 2016
Group B June 15-22, 2016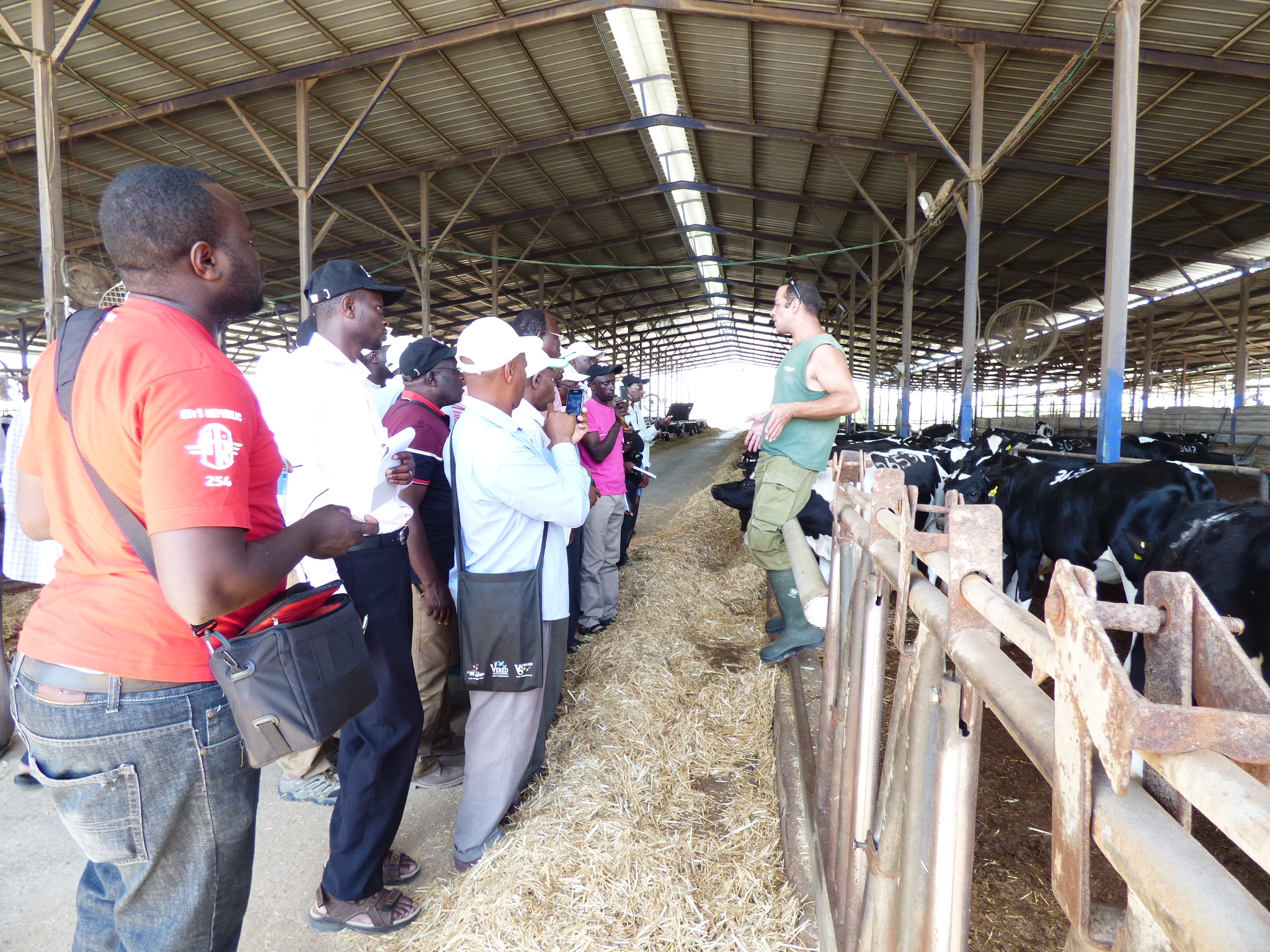 This 8 days Tour was the second tour designed especially for KCC Kenyan farmers; a group of 87 farmers were exposed to advanced Dairy farming technologies that may increase farm income by boosting livestock productivity.
The group visited also Nazareth, Daliyat el-Carmel, Jerusalem and the Dead-Sea.

Farm Visit Information:

Afimilk - Animal Health Monitoring
Modern dairies view the individual cow as a "production unit". This approach demands close observation of animal health and welfare. The afimilk system provides a full range of data, which helps farm managers follow their animals,
monitor and even predict health problems. Data is presented to farm managers in daily attention lists, graphs and periodic summary reports.

Givat-Yoav Feed Center
Givat-Yoav Feed Mill is run in compliance with the world's most advanced manufacturing methods and regulations. Givat-Yoav Feed Center manufactures and supplies T.M.R. (Total Mixed Ration) for all types of ruminants – dairy cows, dry cows, beef cattle and heifers.

Fertility management – Sion Israel
Lecture with insemination expert - demonstration of Heifers insemination and explanations about the Israeli method. SION is Israel's leading company for artificial insemination and breeding of dairy cows. The Israeli breeding program creates a highly productive Holstein cow, which is small and efficient, with excellent longevity, persistence and fertility. SION's technicians inseminate 95% of all dairy cows in Israel, over 450,000 annually. Our unique breeding program has managed to cope with the hot and humid climate. Therefore our genetics are very successful in other sub-optimal climates across the globe. Our moto is - "Breeding for a Better World".
Cow & Goat behavior
This lecture will deal with animal behavior and animal handling. We will learn how ruminants use their senses to survive and their individual and group external communication. This knowledge helps us to handle animals in a good and calm way, creating for them a low stress environment and enhancing animal well-being and health.

Growing Silage for Cows Nutrition
Visit to wheat and corn fields; explanations on corn varieties and drip irrigation system maintenance are given by supervising farm manager.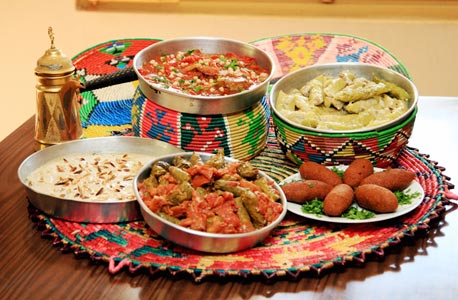 Daliat el-Carmel
Daliyat el-Carmel is a Druze village high on the slopes of Mt. Carmel and has an exceptionally unique character. It is a colorful village that offers wonderful hospitality with a smile and is also very interesting. The Druze is an ethnic group that split off from Islam in Egypt about 1,000 years ago. Daliyat el-Carmel was founded in the 17th century by Druze from Mt. Lebanon.
Daliyat el-Carmel's colorful market, open on Saturdays, is only an excuse to come to this special place. Between the stores are many restaurants serving genuine Druze ethnic foods, bakeries that fill the air with the sweet smell of baklava pastries. Other food stands sell high quality olive oil, olives, pita bread and locally produced labaneh cheese. The market also has a few galleries where cultural evenings can be held, alongside the Druze hospitality.