Agricultural Business Entrepreneurship and Farm Management Skills
Nov 18-22, 2013

Introduction
Prince Obeng Asante, deputy managing director of Ghana Nuts Ltd., has pointed out, "Investing in youth makes business sense. Through our youth-oriented out-grower scheme, young people benefit from improved capacity and skills in Agribusiness and production technology, mentoring, networking and marketing to successfully engage in commercial agriculture."
(October 4, 2012, Accra, FAO)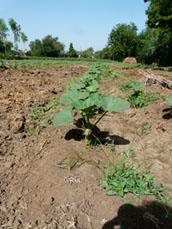 The Agricultural Business Entrepreneurship and Farm Management Skills programme is divided into two sections, the Agribusiness Economic Management course and the Agribusiness Workshop on Personal Empowerment for Increasing Business Success.

The Agribusiness Economic Management course deals with basic planning principles and economic decision making in regard to annual production plans, possible crop selection, and the preparation of individual crop budgets and entire farm budgets. A focal point of the course is the analysis of a farm's past performance and the application of this data for future decision making.

The training demonstrates systematic ways for evaluating a new investment in the agricultural sector. This includes basic principles of capital budgeting and investment appraisal, while focusing on agricultural projects your homeland.

The purpose of the Agribusiness Workshop on Personal Empowerment for Increasing Business Success is to enhance farmers' self-confidence and efficacy, so they can creatively imagine their future as farmers.
During the workshop, participants examine their personal strengths, values, beliefs, and aspirations. Through meaningful conversation, participants explore their major achievements as farmers and visualize their future farm at its best. The workshop enables each participant to deal with personal issues, while the group members serve as resources for each other, by sharing knowledge, feedback, creative ideas, and offering each other support in the process of transforming their visions into reality.

This seminar takes place in two parallel classes: students attend one business class and one skills workshop every day, during the five-day programme. On the last day of the seminar, students present their group's projects.

Who should attend this seminar?
This seminar is open to business-oriented farmers who operate small- or medium-size farms, who wish to make their own decisions to develop their farms and realize their visions.

What will you get from these studies?
1. The ability to make successful economic changes in farm management
2. A concrete vision for your farm for the coming three to five years
3. Meetings with other farmers and shared practical experience

Speakers

First subject:
Agribusiness Economic Management
Mr. Arie Volk
Agribusiness development consultant: planning, construction, and management of agricultural projects. Arye has consulted to companies and organizations in Israel and in developing countries.

Second subject:
Agribusiness Workshop: Personal Empowerment for Increased Business Success
Mrs. Rotem Ofer
Rotem has 15 years' experience in organizational consulting, a BA in behavioural sciences, and an MA in social psychology.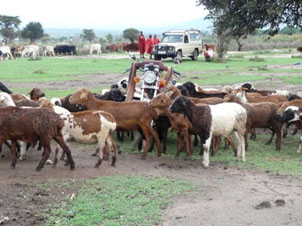 See also: